4-hands elaborated meal by Cabiron caterer and
 Chef étoilé Matthieu De Lauzun !
On Saturday, 20th July at 7:45pm will be happening the prestigious Grand Dîner du Festival, at the Place Saint Etienne Sanier in Aniane. An unforgettable night devoted to the conviviality, who will combine gastronomy, wines, jazz and art. This dinner will be the perfect occasion to pair your daily "love at first sight" wine with this year 4-hands' menu.
A wine bar will be at your disposal to order from our Wine Exhibition selection.
To go along with our winemakers' dinner, each one of the 33 winemakers have selected one cuvée that they want you to discover. Because of the desire to share and discover, each bottle will have a unique and deliberately low price.
You will have an amazing and large choice of red, rosé and white at the Bar Wine!
Be careful, the stocks of each one of the wine are very limited!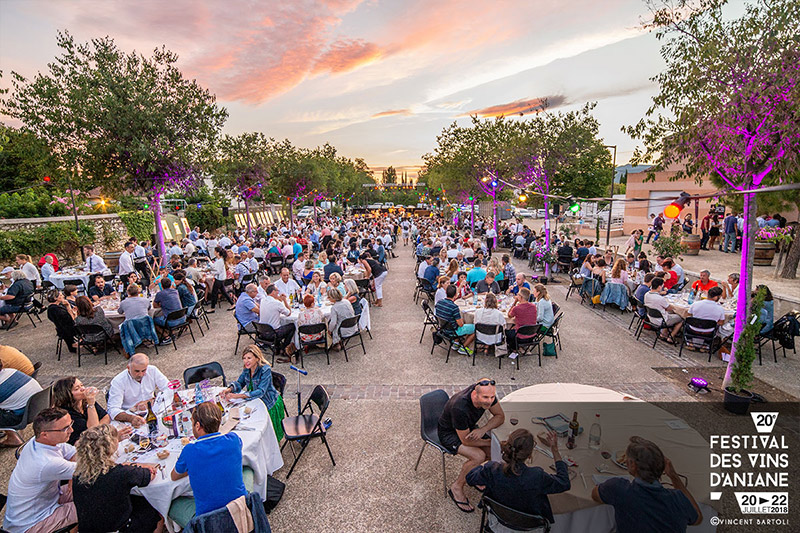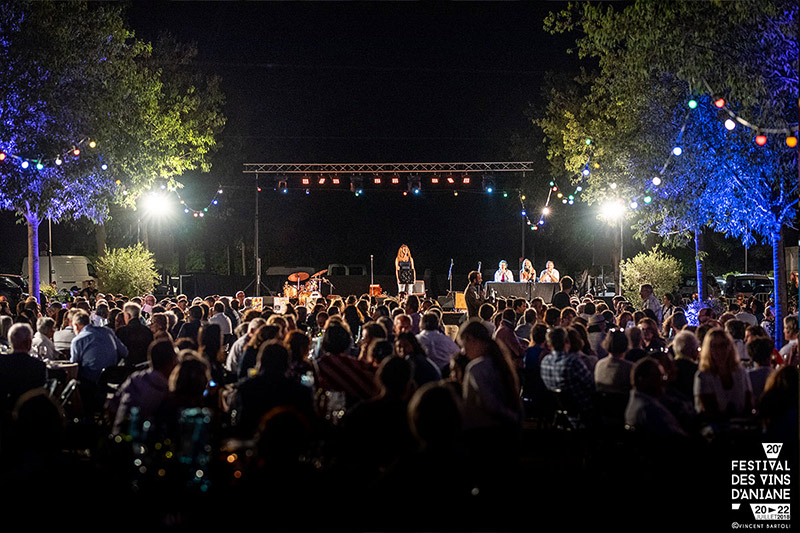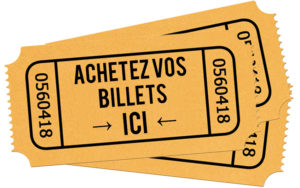 Prices (wine not included) :
Adults : 40.00 €
Children (- 12 ans) : 22.00 €
Table of 10 persons : 400 €
Table of 12 persons : 480 €
REGISTRATION DEADLINE 17th JULY !