Aniane Abbaye Gastronomic walk 
Thursday 16th, July 7pm
An unforgettable evening in two gastronomic stages combining wine, music and art… To be discovered very soon…
A wine bar will be at your disposal to order from our Wine Exhibition selection.
To go along with our winemakers' dinner, each one of the 33 winemakers have selected one cuvée that they want you to discover. Because of the desire to share and discover, each bottle will have a unique and deliberately low price.
You will have an amazing and large choice of red, rosé and white at the Bar Wine!
Be careful, the stocks of each one of the wine are very limited!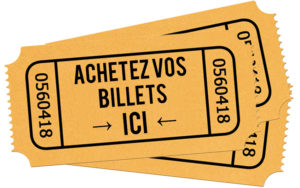 Prices (wine not included) :
Adults : 40.00 €
Children (- 12 ans) : 22.00 €
Table of 10 persons : 400 €
Table of 12 persons : 480 €
REGISTRATION DEADLINE 17th JULY !